Your Standards. Your Data.
For nearly two decades Accreditrac has supported non-public school networks with their accreditation technology and management needs.

Our passion is to deliver your standards and school improvement programs, not define them. Our mission is your mission.
Accreditrac is a cloud-based platform and toolset specifically designed to streamline the complex process of accreditation and school improvement. Evolved over nearly two decades of collaboration with national and international accrediting organizations, Accreditrac offers you complete control over the design and delivery of your programs. 
Our team will accompany you through the migration to a cloud-based accreditation workflow. The role-based platform supports all stakeholders in the accreditation process and allows mobile and remote completion of any or all steps of your defined requirements. All measurement, narrative, evidence and feedback data is captured in real-time and saved in a highly secure data warehouse. Most importantly, the data, the standards and the results – like your institutional identity – belongs to you.
Along with our pursuit of the perfect accreditation and school improvement platform, we take our commitment to service as a personal mission. We provide the technology, training and support allowing you to focus on making your schools better and improving the environment and outcomes for administrators, instructors, parents and students.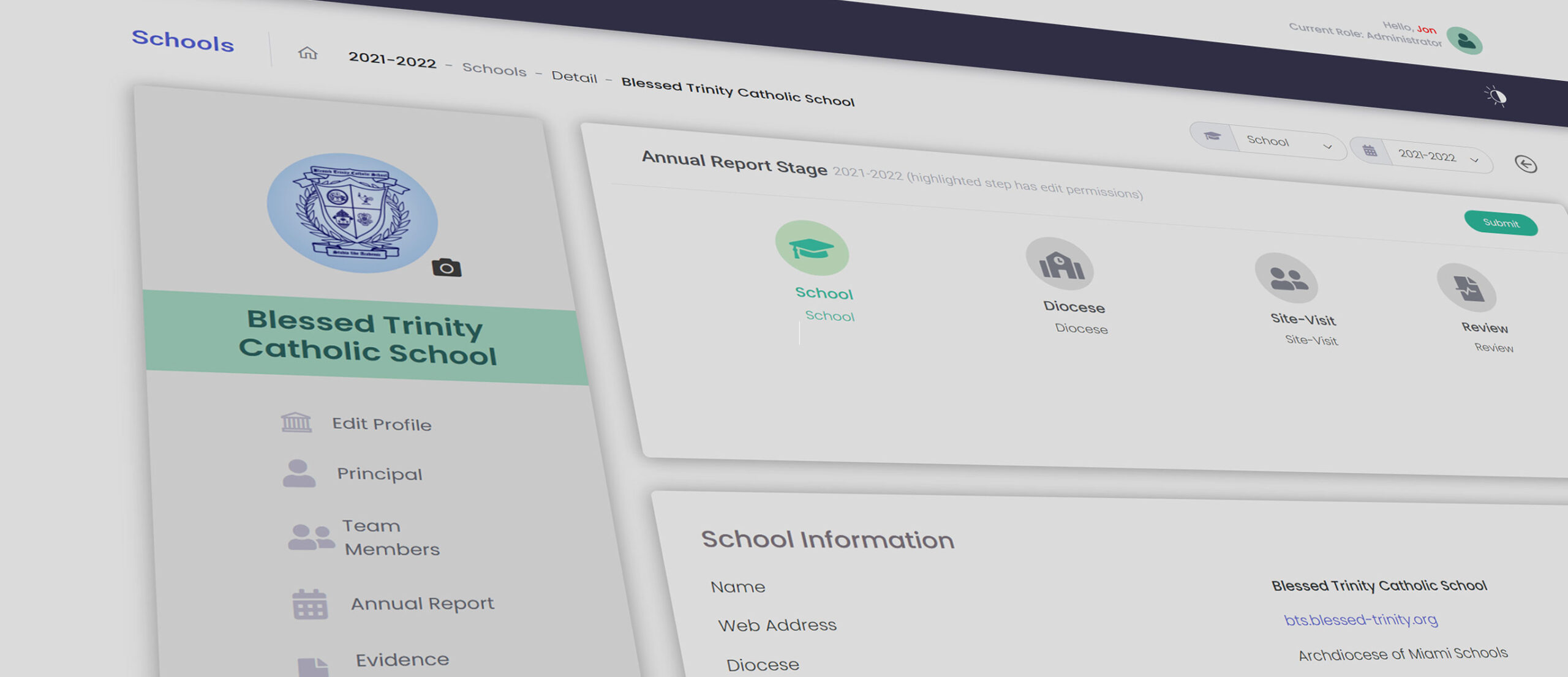 Accreditrac provides a comprehensive toolset to manage your entire accreditation and school improvement process in a fully-mobile and managed web-based environment.